I am Lynne Maureen Hurdle (she/her/hers), a communication expert and conflict resolution strategist, diversity, equity and inclusion facilitator, speaker, and leadership coach with over 40 years of experience in blending the connection between communication, conflict and culture into my unique style of engagement for leaders.
I am the author of the best seller, Closing Conflict for Leaders: How to Be a Bold Leader and Develop a Kick-Ass, High-Functioning, Happy AF Team.
Prevention, Intervention and Transformational Conflict Resolution are all at the heart of my work. My expertise is in engaging my clients with creative processes designed to create dialogue and teach skills that can be used in the most difficult leadership situations. The belief that helping people transform their lives begins with transforming your own, led to my well received TEDxWomen talk entitled, "The Weight of Hate."
I created The Soul of Conflict Summit, a groundbreaking online forum designed to create deep dialogue around conflict, old wounds and healing because I know that leaders who willingly and skillfully engage in conflict will be our most successful leaders. I also lead the sold-out group On The Matter of Race, a six-month journey for white people who want to learn about racism and take action.
I am straight forward and use an engaging approach in my interactive workshops, keynotes, and coaching programs. I teach leaders the skills to engage skillfully, confidently, and powerfully in everything from daily conversations to the most difficult conflict situations.
I have contributed articles about Breaking Culture: Conflict and Cultural Breakthroughs for Psychology Today. I have had the privilege to deliver my unique trainings, workshops and deep coaching to leaders from Harlem to Hong Kong and from the South Bronx to South Africa. I bring a wealth of knowledge, experience and my special Lynnergy to every client.
Three Fun Facts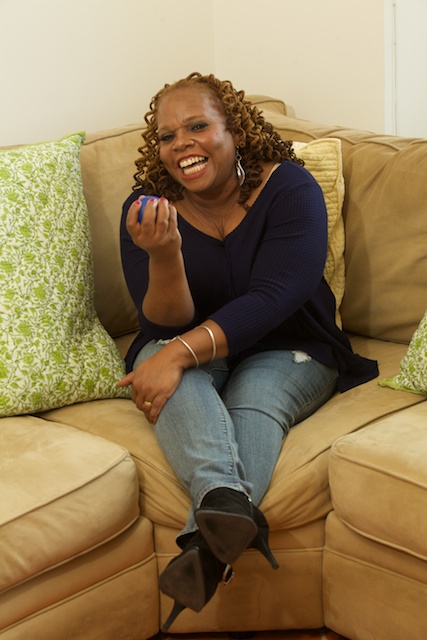 Fun Fact #1
I was one of the five finalists on Nick at Nite's Funniest Mom In America Contest. (Newspaper Article)
http://www.classictvhits.com/mainnews.php?type=network&id=7
http://www.nytimes.com/2005/05/03/arts/television/frazzled-mothers-face-off-in-battle-of-maternal-humor.html
Fun Fact #2
I started taking dance lessons at age 3 because my mother convinced the owner of the school to let me in even though you were supposed to be 5. It was the only way they could stop me from dancing in the waiting area. Although it never stopped me from dancing in supermarkets. By the time I was 8, I was helping to teach dance to the five year olds with the permission of the teacher of course.
Fun Fact #3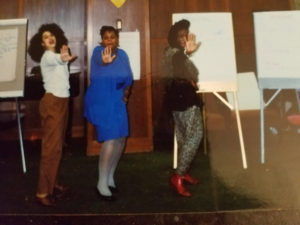 I was a Theater major at Syracuse University before I switched to Non-Violent Conflict and Change (yes, I actually have a degree in that). When I switched majors, the first time my professors saw me role-play a conflict situation they said, "Wow, you are really good… you should be a theater major." So, that's where I got the idea to start using theater techniques in my conflict resolution work.