"The Weight of Hate" TEDxWomen
Book Lynne for Your Next Mastermind, Retreat or Leadership Event!
With business leaders spending 20% – 40% of their time handling employee disputes, today's bold leaders have already recognized the need for top notch conflict resolution skills. Leaders that effectively step in rather than check out when conflicts arise, inspire and motivate employees to bring their best selves to work. The ability to be fearless, confident and skillful when all others are losing their heads elevates credibility, creates loyalty, raises productivity and establishes you as a true leader.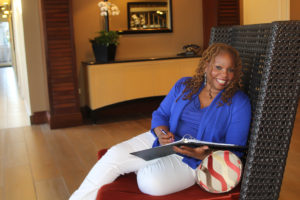 Lynne Maureen Hurdle is a trainer, facilitator, "edutainer" and speaker. Her work in Transformational Conflict Resolution, with a focus on social and emotional learning, cross-cultural relations and contemplative practices gives her clients life-changing skills. Her engaging presentations, infused with performing arts are designed to teach people to be introspective, create dialogue and apply practical skills.
She has spent the last twenty-five years delivering her unique trainings, talks and workshops to clients from Harlem to Hong Kong and from the South Bronx to South Africa. Lynne has designed and delivered interventions for thousands of young people and adults. She teaches skills that elevate communication, diffuse tensions and bring people together in their homes, businesses and their communities.
Healing old wounds is always at the center of her work. Her belief that transforming others' lives begins with transforming your own has led her to tackle a long time issue of learning how to truly love herself, which culminated in her well-received "The Weight of Hate" TEDxWomen talk.
Few people get to teach from a place of life mastery and educational attainment as Lynne does. In addition to living her work, she has earned a B.A. in Non-Violent Conflict and Change from Syracuse University and a M.Ed. concentrating in Conflict Resolution from Lesley University. Her immense passion for her work led several clients to coin the term "Lynnergy", which along with a wealth of knowledge, she infuses into living life each day.
Click Here to inquire about Lynne speaking at your next event.


Inspired Testimonials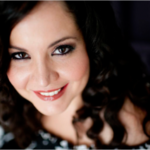 Lynne is the master of difficult conversations…
"My friend and colleague Lynne Maureen Hurdle (and instant soul sister when we met) is the master of difficult conversations. And especially during these times, it's important to know how to lead effectively with your words, what you stand for and the way you communicate. Highly highly recommend. Her "Soul of Conflict" summit was, in my opinion, one of the most important and powerful events I've seen online in a long time. If you're a high profile leader you cannot go without this important skill."
2017-11-29T11:27:05+00:00
- Lisa Fabrega, Writer & Spiritual Guide to High Profile Women Leaders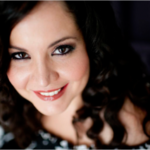 https://lynnemaureenhurdle.com/testimonials/lynne-master-difficult-conversations/
Lynne is a supreme communicator…
"Lynne is a supreme communicator, she meets every situation with a perfect combination of keen intellect and a big, open heart. I have learned so much from her!"
2017-11-29T11:31:32+00:00
- Achim Nowak, International Authority on Leadership Presence, Author, Speaker, C-Suite Coach, President of INFLUENS
https://lynnemaureenhurdle.com/testimonials/lynne-supreme-communicator/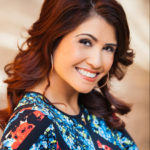 Lynne has helped me listen more…
"Lynne Maureen Hurdle has helped me to listen more and not try to avoid dealing with what I need to look at with myself and my team. I can see one of my team members who is so much happier about the role she plays and we can really communicate about the hard stuff. Lynne did that."
2017-11-29T11:34:17+00:00
- Jennifer Kem, Brand Strategist and Marketing Expert, and the creator of Master Brand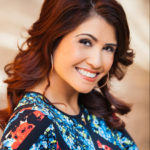 https://lynnemaureenhurdle.com/testimonials/lynne-helped-listen/
Click Here
to access more testimonials.