The Difference Contributors- What Made THE DIFFERENCE! 
In my conversation on Achim Nowak's podcast, My Fourth Act, I talk about the first time in my life when I experienced real difficulty, real loss. And as it has turned out to be a pattern in my life, several things happened at once that were major events in my life. And I had to navigate all of those things.
You can listen to my interview here.

Intimate Marriage Podcast with Alexandra Stockwell MD
Listen to my interview with Alexandra Stockwell, MD on her podcast The Intimiate Marrage Podcast
Constructive Conflict: How we can all resolve conflict productively today and start dismantling racism for the future.
Listen to the interview here.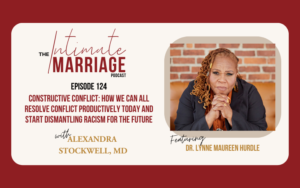 PODCAST EP. 64: DR. LYNNE HURDLE
I recently joined Shay Beider for the Conversations on Healing Podcast to discuss how people can embrace difficult conversations in times of conflict, my experience with creating dynamic leaders, and share the importance of open and honest communication.
Listen to the interview here.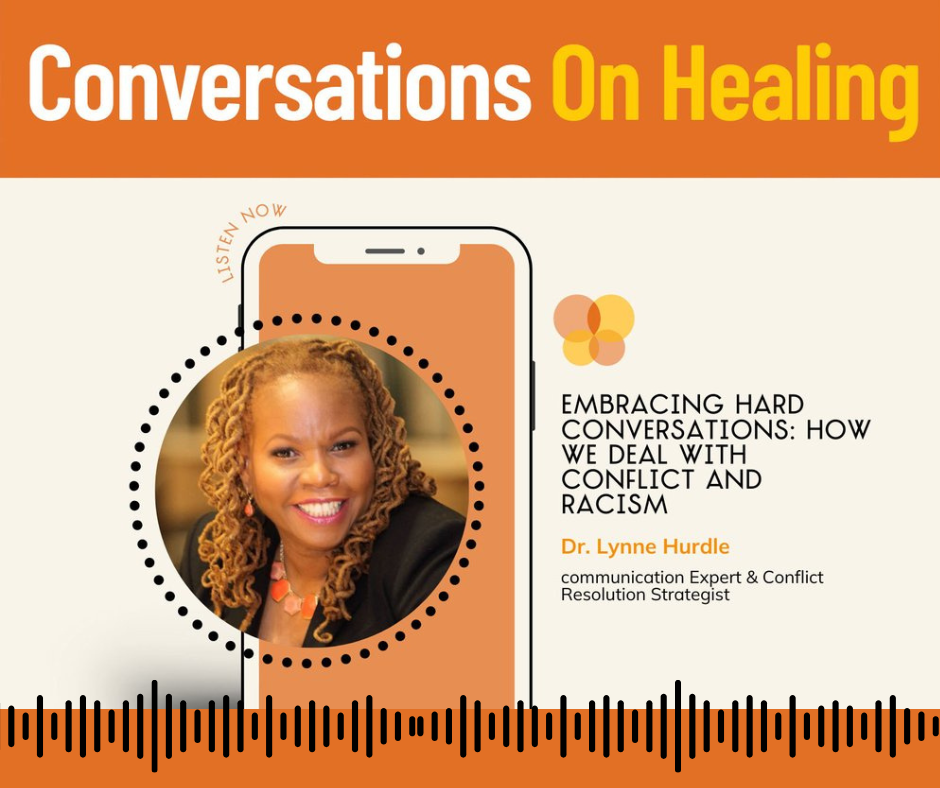 How to Have Hard Conversations, Lean Into Conflict & Reframe Criticism
Lynne Maureen Hurdle was interviewed by Jadah Sellner – Tribe of World Changers.


As a leader, how do you commit to having hard, uncomfortable conversations that deepen connection and trust within your company and your home? If you want an environment that is safe for communication, creativity and problem-solving along with the giving and receiving constructive feedback, whether at work or with your family, then this episode is for you.
In this episode, Jadah gets cozy with Lynne.
How To Deal with Conflict
Lynne Maureen Hurdle was interviewed by The Leadership Coaching Group
Conflict at work is unavoidable but there is a way to skillfully and confidently handle it. Today I am speaking with a conflict resolution expert who found her calling in non-violent conflict resolution at the age of 17 after barely dodging an aggressive racially motivated attack. Since then she has studied and taught conflict resolution around the world and has 35 years of experience teaching leaders how to close conflict. Listen in to hear her tips and wisdom.
How to be A Bold Leader and Develop A Kick-Ass, Happy AF Team
Lynne Maureen Hurdle was interviewed by George Kilpatrick
It was a racial incident in the Bronx that planted the seed for Lynne's passion to explore conflict. She writes about a teenager she shared that she shared the incident with in her book The Conflict Closer How to Be A Bold Leader and Develop A Kick-Ass, High-Functioning, Happy AF Team.
Resolving Conflict – Consciously & Soulfully
Lynne Maureen Hurdle was interviewed by Jen Mavros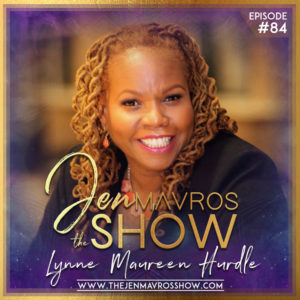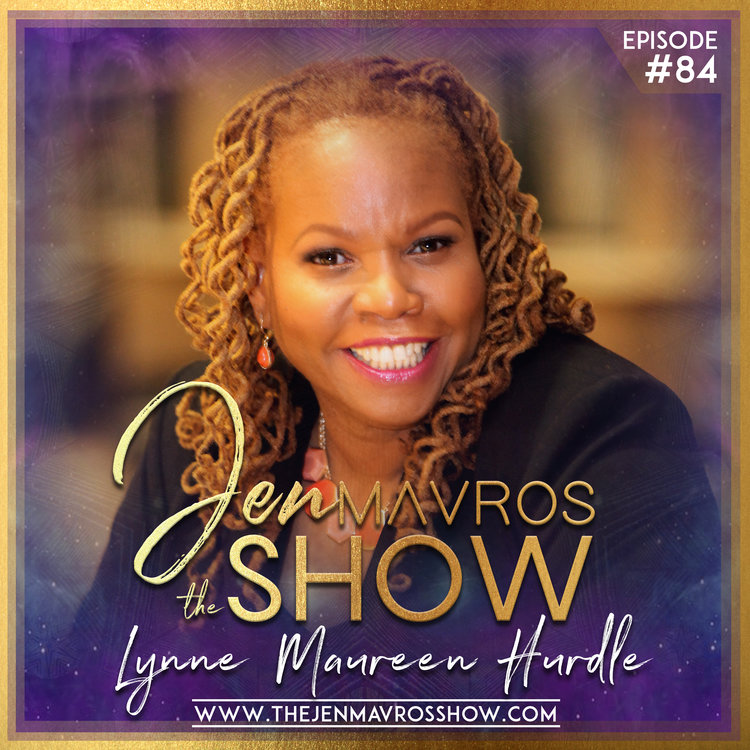 On The Jen Mavros Show, we lean into the heat with the heart-full Lynne Maureen Hurdle to peel back the shell of CONFLICT.
Don't run away my love, but rather lean in… Lean into this incredibly insightful conversation that you will no doubt walk away from feeling empowered when conflict arises. In our talk today, we unpack the art of conscious conflict resolution and navigating genuine apologies.
These are life skills every single human being should have on their tool belt, especially if you identify as a leader.
Confronting Conflict to Live a Bold Life
Lynne Maureen Hurdle was interviewed by Rick Clemons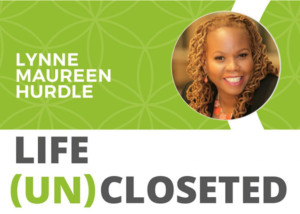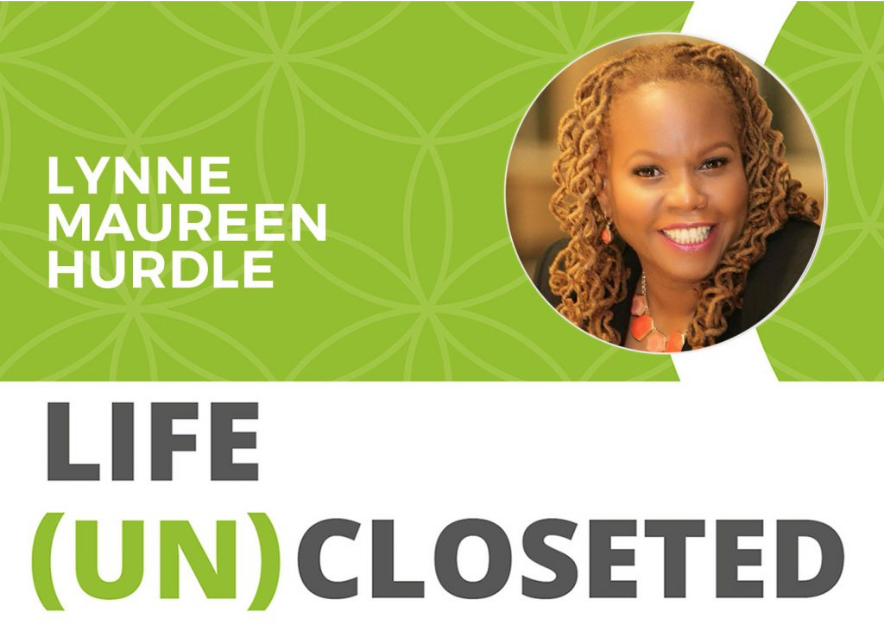 No one likes conflict. No one. But, it's a necessary part of making bold moves and needed to live your life uncloseted. And that's the truth. Nothing worth having, no life worth living boldly, and no closet that you come out of to live your life uncloseted happens without conflict. But that doesn't mean it has to scare you or keep you from getting what you desire.
Lynne Hurdle, The Conflict Closer, will help us dissect how we can leverage conflict to our benefit – personally and professionally. So get ready to rumble and learn.
Show Highlights
The majority of change in the world comes out of this. What is it?
People would much rather be this than look for the lessons in conflict
This one thing can help you most when you don't feel safe in conflict
Conflict is here to do this for ourselves
Having Difficult Conversations
Lynne Maureen Hurdle was interviewed by Heather Hubbard of the Hustle & Flow Podcast.

In this episode, Lynne and Heather talk about different situations where communication is lost in conflict and what you can do about it.
Things you will learn in this episode:
Why being able to have a relationship with difficult conversations is so critical
The reasons that conflict is really not only about resolution, but seeing a different perspective
Why miscommunication happens so frequently in the online world
How the mindset piece comes into play, along with learning the skillsets to better handle conflict
How to prepare yourself for difficult conversations
The "right" way to engage in conflict!
How holding on to resentment can cost you – in multiple ways
Resolving Election Conflict on Civil Discourse
The Conflict Closer, Lynne Maureen Hurdle was interiewed by Jayme of Civil Discourse in a conversation about resolving conflicts caused by the election between family members and loved ones.
Lynne Maureen Hurdle on Dr. Brenda Wade – Modern Love
Listen to me discuss The Weight of Hate and how it affects our body image.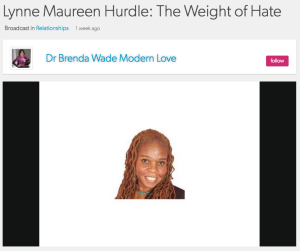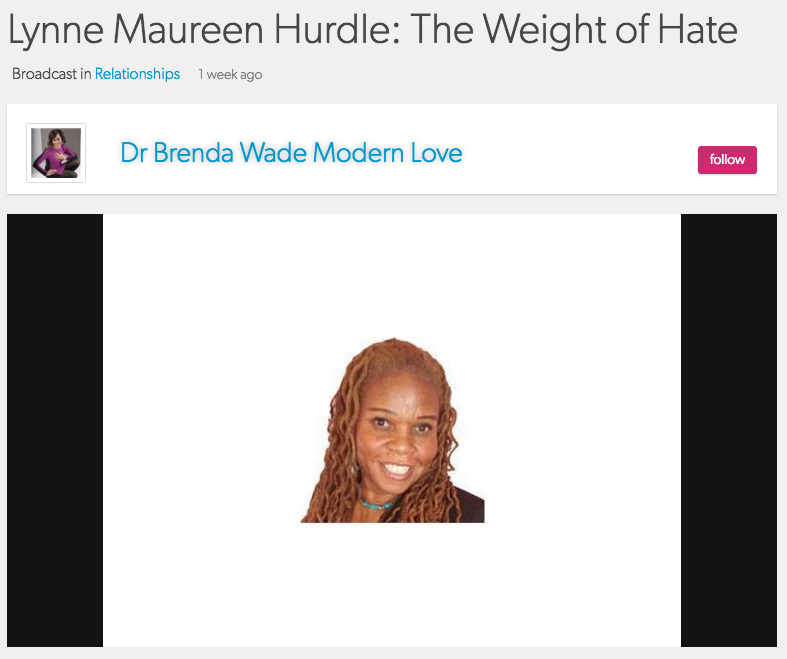 Here's a "shocking statistic" that may in fact shock no one: According to the website DoSomething.Org, approximately 91% of women are unhappy with their bodies and resort to dieting to achieve their ideal body shape. Unfortunately, only 5% of women naturally possess the body type often portrayed by Americans in the media.
It's this disconnection we want to explore tonight because self-love is where true mastery begins.
Lynne Maureen Hurdle on BOLD with Emmy award winning producer LeGrande Green.
Listen to me share conflict ReSoulYOUtion thought processes and strategies that can work for anyone.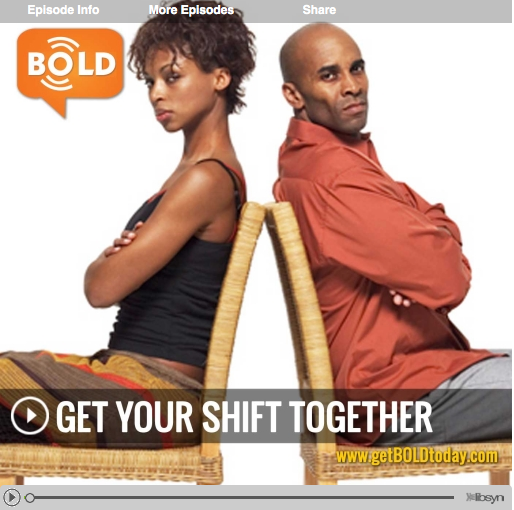 Resolving conflict–whether work-based or home-based–is the key to a compassionate life. "I want to help people get their shift together," says Lynne Maureen Hurdle, one of the country's leading conflict resolution strategists. "It all starts with mastering the art of listening."
"Shift happens right where you are," says LeGrande. Join the conversation at www.getboldtoday.com and share your personal story of triumph with the hashtag #getboldtoday on social media.