Watch Lynne Maureen Hurdle speak at TEDxWomen
About Lynne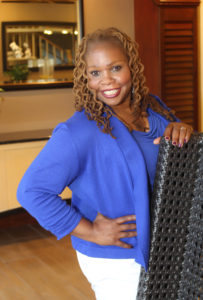 Lynne Maureen Hurdle is a Conflict Resolution Strategist, facilitator, speaker, coach, wife and mom who blends the connection between conflict and culture into her unique style of engagement. At the age of 17, she experienced a racial bias incident where she was able to escape with her life and limbs intact. She also came away with a clear knowing that somehow she had to be able to do the work of connecting people around these issues and find ways to help resolve them.

Transformational Conflict Resolution with a focus on social and emotional learning, restorative justice, the dynamics and influence of culture along with contemplative practices are at the heart of her work these days. She engages her clients with the infusion of creative processes designed to create dialogue and teach skills that can be used in everyday life.

Healing old wounds is always an underlying theme as she helps people uncover and speak to the pain in their lives in order to improve their work and home performance. Her belief that helping people transform their lives begins with transforming her own, led to her well received 2012 TEDxWomen talk entitled, "The Weight of Hate." Her deep dive look at her own parenting style has led to real connection and change which she shares in her upcoming book.

She has spent the last 30 years delivering her unique trainings, workshops and deep coaching work. Her extensive experience has enabled her to engage adults, teens and children from Harlem to Hong Kong and from the South Bronx to South Africa.

Few people get to teach from a place of life mastery and educational attainment as Lynne does. In addition to living her work, she has earned a B.A. in Non-Violent Conflict and Change from Syracuse University and a M.Ed. concentrating in Creating Peaceful Schools from Lesley University. In addition to her private consulting work, Lynne has served as lead consultant for the Inner Resilience Program, Operation Respect and Effective Alternatives and Reconciliation Services. She brings a wealth of knowledge, experience and her special "Lynnergy" to everyone she works with.


CLICK HERE to work with Lynne and discover how to build and strengthen your relationships.

CLICK HERE for more information about Lynne speaking at your next event.