Coming off of an incredible week of interviews and interacting with so many of you in The Soul of Conflict Tele-Summit, I experienced a huge crash. It had been a time of taking in almost an overload of information that confirmed much and shifted even more. There is a newness to my mindset when it comes to my work and a big part of what I am experiencing is gratitude and a sense of satisfaction that so many of us are moving in the same direction.
But I did spend much of yesterday in a place of deep sadness that I later realized was the surfacing of unresolved conflict in me that extends to my work. Why do I do the work that I do? Why do you? I have heard it said that…
We are often attracted to the work that we do by a particular need within us.
Often, I have heard people express the desire to help others who have had a particular hurt that they themselves have had. Other popular reasons I am sure we each have heard are… "I want to keep people from making the same mistake I did" or "I'm doing this to stop things like this from happening to anybody else." Both of which indicate that many of us do the work that we do because of something uncomfortable, unpleasant or just plain bad that happened in our life.
Certainly, the tremendous amount of conflict that existed in my extended family between my dad's five sisters, sometimes my mom or dad and some of us cousins turned every family gathering (of which there were hundreds in my lifetime) into a war of hateful, nasty words, hurtful gossip, accusations and threats. It would make sense then that I would want to do the work of helping people resolve conflict. If you look at your work in the world, I suspect that you can make the connection between your childhood, teen-life or early adult experiences and how you extend yourself in service these days.
But what the summit did was allow me to dig deep into the question of whether or not I have been living my life and doing the work from the place of equating things that have happened to me with experiencing things that have happened. Stay with me here.
What I recognize about The Soul of Conflict is that if I am truly dealing with the experience then I am working it all through. That means identifying, surfacing, looking at and then doing the work of healing those old wounds left by the first part of the experience (the incident, the harm). If I label it as something that happened to me, I can convince myself that I have left it in the past without acknowledging the wound it has left within me.
To see the full experience through means acknowledging the effect it has had within me and working to feel, release and make the changes necessary to end its affect. As I reflect upon how many of us in conflict resolution work are sometimes the worst at conflict resolution in our lives, I also wonder how many of us as therapists, teachers, parents would admit that we are less than our best when it comes to using the tools of our work in our own lives, particularly during conflict.
Now is not the time for untruths. If we look into The Soul of Conflict in our lives we will find what we have left behind that needs attending to.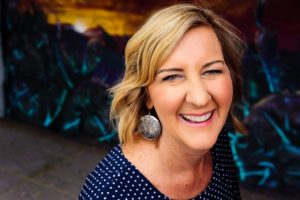 Award winning Author, Speaker and Top Business Coach, Pamela Slim speaks to this in this short and powerful clip from her Soul of Conflict Summit interview.
https://vimeo.com/203164412/27d65b5166
I hope you will watch it and then sign up for The Soul of Conflict Challenge where we get to the work of beginning to Heal Old Wounds.
Sign up here… http://soulofconflictsummit.com/challenge.